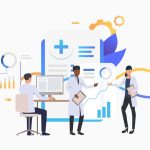 Top 8 Best Cyber Security Practices for Healthcare Industry
May 22, 2023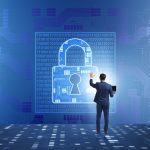 Career in Cyber Security and Ethical Hacking
August 2, 2023
In today's ever-evolving digital landscape, Cyber Security has emerged as a captivating and dynamic career path.
The rapid upsurge of cyber threats across the globe has developed an unprecedented demand for qualified professionals in this field.
To combat challenges and the ever-changing nature of technology, Cyber Security Course in Ahmedabad offers an exhilarating environment for professionals to showcase their expertise and stay one step forward against malicious attackers.
Do you know?
The field of Cyber Security is not only intellectually stimulating but also holds immense importance in safeguarding the integrity and privacy of individuals, businesses, and even nations.
Embracing a Cyber Security course can provide individuals with the cutting-edge proficiency and skills required to navigate this complex and captivating realm, while simultaneously opening up a world of exciting opportunities.
Here are the reasons why you should learn cyber security course this year:
Paychecks that have become fat
The world of cybersecurity is grappling with escalating challenges, leaving a shortage of skilled professionals to tackle them head-on.
As a direct consequence, experts in this field have witnessed remarkable leaps in their salaries in recent times.
Professionals in this field can earn an average of $42,000 to $78,000 after acquiring the necessary skills.
With the required training, cybersecurity experts have the freedom to work with organizations of all sizes, as virtually all of them require security specialists.
The salaries of professionals in this field are expected to continue growing, given the current skill shortage.
Highly demanded field
The demand for professionals with recognized skills in cybersecurity is currently soaring worldwide, with a plethora of vacancies available.
By the end of next year, the workforce in this field is projected to increase by approximately 6.5 million individuals.
Experts predict that by 2020, the number of internet users will surpass 4 billion people, necessitating a greater need for cybersecurity professionals to meet the demands of this expanding online population.
Cybersecurity professionals are in high demand across diverse sectors, as organizations recognize the importance of having skilled experts to keep pace with evolving threats and strengthening their security measures
Requirements are super basic
Contrary to popular belief, pursuing a career in Cyber Security can be highly rewarding and accessible.
It primarily requires confidence and a professional IT background, although the eligibility criteria are generally relaxed worldwide.
Even college students and young professionals can venture into this field without undue concerns.
Those lacking a professional background can opt for cybersecurity certifications, which allow them to earn comparable salaries to seasoned experts.
Work with top-class organizations after getting the required skill set
A remarkable aspect of cybersecurity is its vast range of employment opportunities, with no set cap on the number of organizations seeking professionals in this field.
Prominent organizations like Dell and Accenture employ numerous cybersecurity professionals in key leadership roles
Cybersecurity experts have the flexibility to contribute their skills in various sectors, including governmental agencies, defense agencies, banks, and the hospitality industry, among others.
Mastering the art of hacking can be an exhilarating pursuit, enabling individuals to safeguard digital systems and ensure their security remains intact in any given scenario.
It's never too late, to begin with
One of the greatest advantages of the Cyber Security Course in Ahmedabad is that it's never too late to realize your desire to pursue this profession.
It is an excellent career choice for many individuals around the world who have chosen to embark on this path even after the age of 50.
Job security is a prominent aspect of the Cyber Security field, as the demand for experts in this domain is consistently high.
Regardless of your age, you can readily engage in training courses and explore various opportunities to benefit from the vast potential offered by the Cyber Security domain.
Skills that no one knows
The field of Cybersecurity offers unique skill sets that are not easily attainable by others, which is a significant factor driving the attention of young individuals toward pursuing careers in this domain
White hat cybersecurity experts possess a wealth of knowledge on various network and security concepts, which adds an element of fascination to their work.
While the job of a cybersecurity expert may not be excessively complex, it demands a deep understanding of core networking, network security, and related areas.
There are a lot of opportunities for professionals who are genuinely curious and passionate about gadgets and technology.
Conclusion
Many colleges and universities currently offer excellent programs for individuals aspiring to become future cyber security experts.
The field not only provides flexibility for learners but also presents numerous other compelling reasons to pursue it.
The Cyber Security course in Ahmedabad provides top-notch knowledge to the students to succeed in the rapidly evolving cybersecurity industry, making it an attractive career path for many.