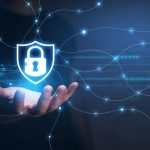 Guide To Cyber Security Careers 2023 : Top Jobs And Their Salaries
September 4, 2023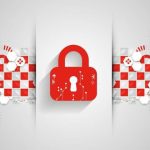 Top 5 Cybersecurity frameworks that matter in 2023
September 26, 2023
Introduction
"In a world of data, Cybersecurity is the shield". Cybersecurity has become top priority for all the companies with data and information specially for startups that are lucrative targets for data breaches and cyber attacks. One of the major reasons for cyber attacks is limited knowledge of cyber security measures & scarce resources in startups. In this article, we will discuss the best practices which startups can use to safeguard their data from breaches & protect their business from attacks. Also don't miss the little tip in the end!
1) Begin with Cybersecurity practices from Day One
Prioritizing cybersecurity on a very first day is the best decision startups can make from the very beginning. Cyberattacks can severely impact your company's finances and reputation and even force it out of existence. Hence starting from day one makes it clear to clients and investors alike that you take safeguarding of their confidential data seriously.To begin with, encrypting your data, privacy in emails, and network firewalls are a few examples of tools that offer a robust first line barrier against a lot of cyberattacks.
2) Educating Staff on Cybersecurity Best Practices
Cybersecurity of startups can be at huge risk because of human mistakes and little knowledge of cybersecurity measures. So prioritize regular training of employees about potential threats and best practices. Employees can benefit greatly from regular training sessions coupled with education programs that teach them how to spot and avoid phishing scams, unsafe downloads, and other standard cyber risks. Startups can organize Seminars and Workshops for employees to foster a culture of cybersecurity awareness within the company.
3) Routine Security Audits and Penetration Tests
Regular security evaluations play an essential role for spotting gaps and risks in a startup's digital infrastructure. By cautiously reviewing the infrastructure, software, and computer networks, startups can assess any possible threats or areas for improvement by implementing routine security audits. A step more to secure the digital environment is Penetration testing, which allows companies to inspect their resilience against a threat by replicating real-world cyberattacks.
4) Use Strong & Complex Passwords
Your passwords are the gateways to your online domain. Hence ensure all the employees use passwords that are strong and complicated which act as the digital locks shielding a startup's confidential information, therefore their importance cannot be understated in the attempt of a strong cybersecurity posture. Passwords should be at least eight characters long (ideally) and include a mix of uppercase and lowercase letters, numbers, and symbols. Don't forget to regularly update your passwords and enable an additional two factor authentication on devices for an extra layer of security.
5) Regularly Update Software & Systems
It is important to keep software and systems up to date for efficiency and stability reasons. Keeping all software up to date is crucial since out-of-date softwares is more prone to malfunctions and other digital hazards. Check for updates on a regular basis and if possible, activate automatic updates. This process greatly minimizes the risk of well known vulnerabilities.
Conclusion
Cybersecurity has emerged as a make-or-break factor for startups. The journey of startups from idea to a successful business is challenging and protecting your digital assets is a fundamental one. Hence the most important thing you can do is to ensure Cybersecurity in your everyday operations by being aware of threats and regularly updating the systems. To learn more about how you can inculcate cyberscape practices in your business, contact Cyber Octet.
Pro Tip – Consult with the Cybersecurity Expert!
Speed and quick thinking are key to a startup's success. So don't wait up! Outsource your cybersecurity services to Ahmedabad's Best Cybersecurity Company "Cyber Octet" where you will have access to a team of highly skilled professionals who are well-versed in the latest cybersecurity trends and technologies. And the benefits don't end here, we encourage you to take a step further and consult directly with the cybersecurity expert Falgun Rathod. His valuable insights and tailored recommendations will ensure that your startup's cybersecurity strategy is not only robust but also aligned with your unique business goals and challenges.