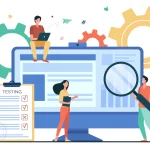 Web Application Penetration Testing: A Complete Beginner's Guide
November 18, 2022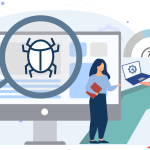 What is Vulnerability Assessment Penetration Testing (VAPT)? How does it work?
December 22, 2022
Who is a Hacker?
Hackers are any person or individual who uses their technical knowledge of computers, networks, and other systems to obtain unauthorized access, either to commit crimes or protect businesses from hostile behavior. These hackers utilize their skills they learned by taking Ethical Hacking course in Ahmedabad & accomplish the following goals:
To steal information or money
To bring down the computer systems
Play with network settings in order to gain passcodes
Committing fraudulent activities
Both the organization's growth and daily operations are put at risk by these acts. Most of the time, it takes a lot of time and effort to recover the lost data, which harms the company's reputation and could result in them losing touch with their customers.
But, not all hackers are deceitful. To protect the business from internet risks and attacks, some hackers breach into systems. The main responsibility of these so-called "Ethical Hackers" is to proactively find Holes & Vulnerabilities that safeguard the organization's privacy.
Certified Ethical Hacker
Certified ethical hackers are skilled professionals that monitor the dangers posed by their clients' systems and take proactive action by spotting weaknesses in order to develop solutions and shield businesses from cybercrime. By enrolling in a reputable Ethical Hacking course in Ahmedabad, you can become one.
Ethical Hacking Career: Job Profile
Ethical hacking is a full-time indoor job that involves identifying any holes within different organizations and swiftly defending them from various cyberattacks. It demands complete openness and major accountability. Ethical hackers may work full-time for a company or on their own as freelance consultants.
Interesting Read: 6 Stages in Ethical Hacking Lifecycle
For full time job, people can take Ethical Hacking course in Ahmedabad & can apply for the following job profiles:
Information Security Analyst
Security Analyst
Certified Ethical Hacker
Ethical Hacker
Security Consultant, (Computing / Networking / Information Technology)
Information Security Manager
Penetration Tester
The roles of this job profiles are as follows:
Identifying system and network loopholes
Ensure the safety and privacy of the data of the organisation
Communicate with clients and send timely reports to them after task completion
Thorough technical knowledge about computer tools, programming and networking
Simulate network security breaches of an organisation
Perform advance evaluation testing in computer systems
Give recommendations on how to combat with the risky situation
Perform corrective measures to destroy any type of bug or external attackers
Available Job prospects for the Certified Ethical Hacker:
By taking a good Ethical Hacking course in Ahmedabad, you can become either one of the following:
Security Engineer:
The responsibility of a security engineer is to design and develop solutions to defend networks, computers, and systems against recurring cyberattacks.
Ethical Hacker:
Ethical hackers obtain permission to enter the client's computer, system, and network in order to execute various tests to identify vulnerabilities and offer solutions to close them.
Penetration Tester:
Based on the information they are able to gather during reconnaissance, pen testers employ a variety of techniques to check the target website or system for vulnerabilities.
Network Security Analyst:
By utilizing a variety of technologies, a network security analyst develops, designs, and implements various security measures to identify and thwart cyberattacks on computers and other systems.
Network Administrator:
The role of the network administrator is to manage an organisation's computer system network which is responsible for their day to day operations and functioning which includes Local area network (LAN), Wide area network (WAN), intranet and other.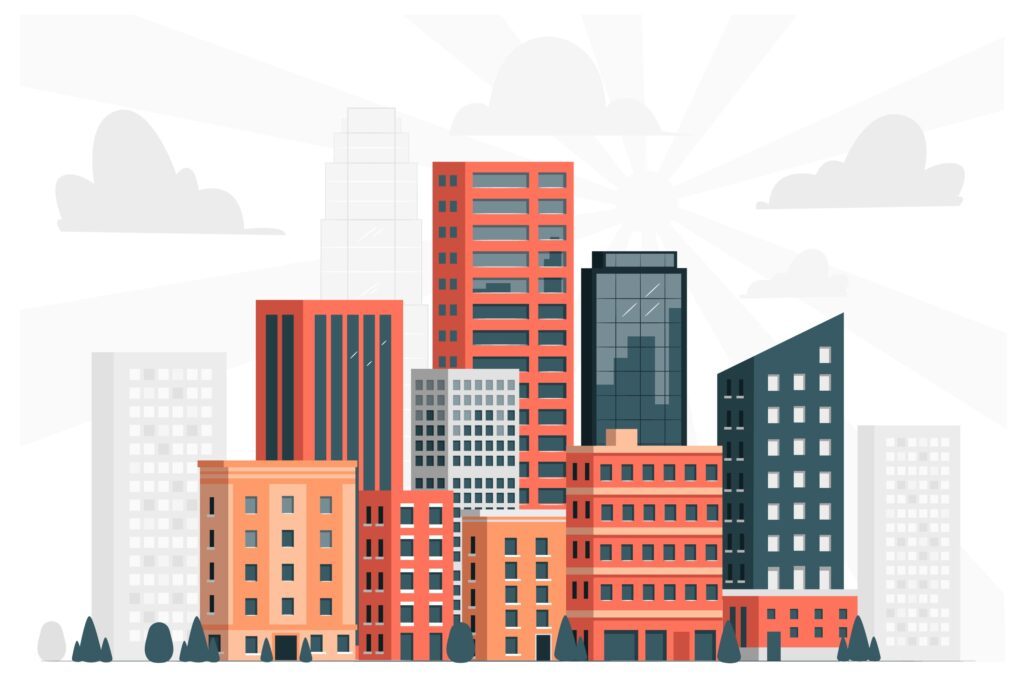 Top 5 highest paying Ethical Hacker companies in India
| | |
| --- | --- |
| Paladion Networks | Rs. 214,551 – Rs 509,714 |
| Wipro technologies Ltd | Rs. 101,980 – Rs 800,000 |
| Tata consultancy services limited | Rs. 290,874 – Rs 630,000 |
| Ernst and young | Rs. 316,266 – Rs 752,553 |
| Infosys Limited | Rs. 121,641 – Rs 910,630 |
Do you possess the capacity to consider yourself an attacker? Are you self-assured enough to protect the computer network and systems of various organizations? Then you should pursue this line of work.
If you are really looking forward to a career in Ethical Hacking , Cyber octet can help you in providing Ethical Hacking course in Ahmedabad. They make sure you get up to date and in-depth knowledge about the tools, tactics and strategies used by ethical hackers to enable you to be a skilled Ethical Hacker.